Procemsa Group, (Farmaceutici procemsa, OFI and Aakamp) which is a Group leader in the contract development and manufacturing of cosmetics, food supplements, probiotics and medical devices, has received the Sustainability Award.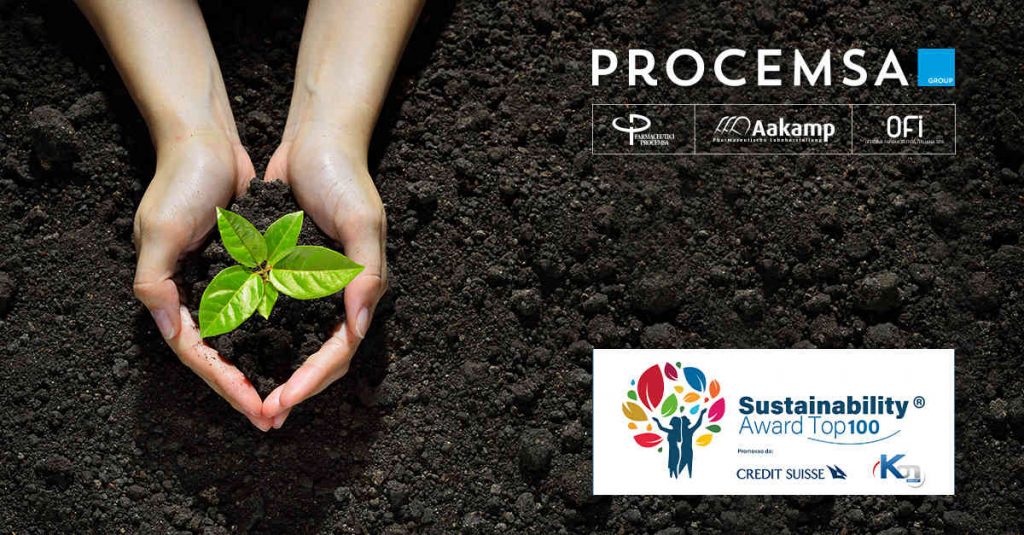 The Sustainability Award is promoted by Kon Group and Credit Suisse, with the media partnership of Forbes, and is an important acknowledgement given to the 100 top Italian companies that have most distinguished themselves for their attention to ESG practices.
The Sustainability Award recognizes the companies that have proven the capability to promote a sustainable, inclusive and stable growth, creating added value for their local communities.
Moreover rewards those company that have really included sustainable growth in the company DNA, setting up process, systems and resources in order to reduce environmental and social impact.