Procemsa Group has set emissions reduction targets through the Science Based Targets initiative
24 Novembre 2022&nbsp-&nbsp
"We're proving our commitment to building a sustainable future, by letting the science dictate our course of action, with Science-based targets"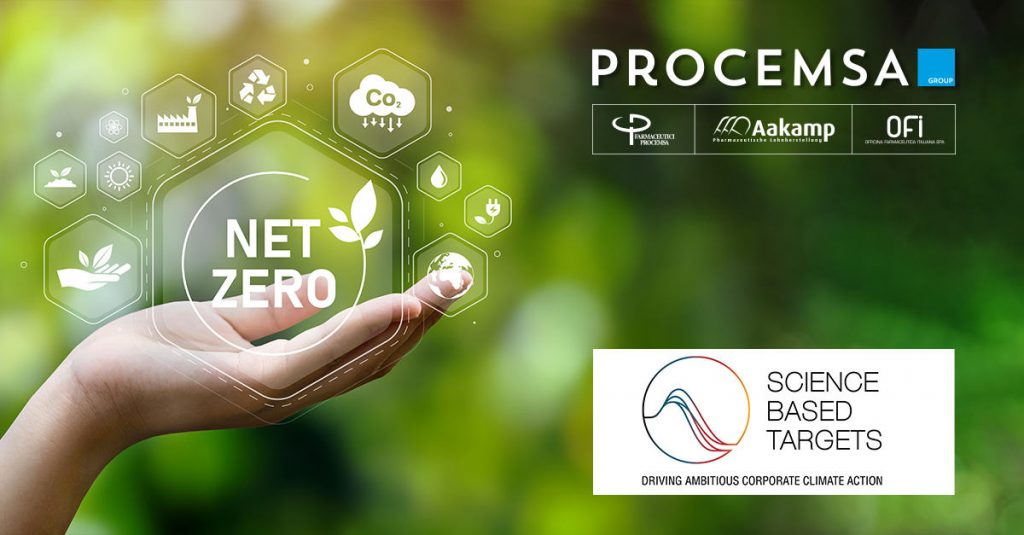 Procemsa Group, (Farmaceutici Procemsa, OFI and Aakamp) leader in the contract development and manufacturing of cosmetics, Food supplements , probiotic and Medical devices, is proud to announce that has set emissions reduction targets through the Science Based Targets initiative, with levels required to meet the goals of the Paris Agreement.
Science-based targets provide companies with a clearly defined pathway to future-proof growth by specifying how much and how quickly they need to reduce their greenhouse gas emissions. The Science Based Targets initiative champions science-based target setting as a powerful way of boosting companies' competitive advantage in the transition to the low-carbon economy.
The targets covering greenhouse gas emissions from operations (scopes 1 and 2) are consistent with reductions required to keep warming to 1.5°C, the most ambitious goal of the Paris Agreement and what the latest climate science has told us is needed to prevent the most damaging effects of climate change.
The commitments for Procemsa sustainability validation include:
Reducing absolute scope 1 and 2 Green House Gas (GHG) emissions 23% by 2030 (from a 2021 base year)
Measuring and reducing absolute Scope 3 GHG emissions
Filippo Sertorio, President of the Group and Chief Sustainability Officer: "This great achievement is an important milestone in our sustainability process. This positions us as leaders in the low-carbon transition. Companies committed to the Science Based Targets initiative are demonstrating that creating a climate-secure world goes hand-in-hand with successful business operations".